New Job. Not Dead Yet.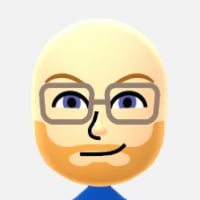 Slowhand
MCSE: Cloud Platform and Infrastructure / Core Infrastructure, MCSA: Windows Server 2003/2012/2016
Bay Area, California
Mod
Posts: 5,161
Mod
I've been off the radar for a while here and I figured I'd hop back into the TE fray and make sure everyone's still behaving.

Well, to tell the truth, I've been logging in every now and then to perform my mod-type duties, but I haven't been very active in posting or chatting because I've been hanging around at home studying and trying to get back in shape (read "procrastinating") while I was job-searching; my prior contract-gig ended last January. Of course, that's all changed today: I'm posting this from the Autodesk office in San Francisco, my new home-away-from-home as I settle into a new job as a Sr. Windows Server Engineer. (I'm a contractor, once again, but I'm hoping that'll change to something more permanent next year. Keeping my fingers crossed.)
So I'm back in the saddle, back to working for a living. I'll be fast-tracking some MCSA tests, having had plenty of time to study but no cash to sign up for the exams, so I'll probably be posting quite a bit about that in the coming few months. The VCP5-DCV is still on the books, I just need to make myself actually sit down and read the book so I can get the test done now that I've done the class, and I'm dangerously close to becoming adept with SCCM 2012. I'm also proud to say that I haven't completely fallen off the wagon, school-wise, and am signed up for the last class I need for two separate Associate's degrees this fall.
It's nice to be back in the real world, and definitely nice to be back and active on TE again.