Passed SSCP today - materials used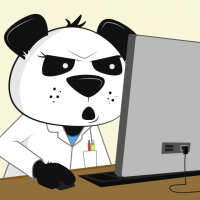 jonwinterburn
Member
Posts: 161
■■■■□□□□□□
Hi all.
Well, after 3 months of study, I passed the SSCP exam today. I know it's not as prestigious as the CISSP, but it was important to me, and I'm so pleased I passed! The exam was challenging, the 3 hours and 125 questions was exhausting - I can only imagine how bad the CISSP exam is going to be!
I've logged in to my Pearson Vue account and can see they've updated that with "Pass" but my ISC2.org account currently states "You are not enrolled in any (ISC)2 exams". Is this something I have to do, or will they update the profile in a few days? Until then, I can't continue with the endorsement process.
For anyone else interested in sitting SSCP, I definitely recommend it. There's no way I'm ready yet for CISSP, but as JD Murray has pointed out, SSCP is an excellent preparation for CISSP. I'd like to thank you JD; that piece of advice was right on
Now I know what format the questions are in, what the whole test experience is like (SO much more secure and regulated than my Microsoft exams a few years ago!) and I have covered half of the CISSP domains by studying for SSCP.
With regards to study, I didn't just gloss over material, but devoured every single bit of information I could find. With these type of exams, it's clear you can never over-prepare. I studied every available moment over the last 3 months, forgoing gaming, TV, social life, etc. The materials I used were:
Did I really need to do all that prep to pass the SSCP exam? Probably not. But I wanted to know that when I went in to that exam, I knew
everything
I had to. Besides, this is my job, and I want to be the very best I can be. If you are looking to sit the SSCP, I do recommend all the above materials, because not only does it prepare you for the exam, but it'll make the CISSP study that little bit easier on the old brain

Plus it's cool when you can explain cipher-block chaining to a bored friend!
Darril's book is
excellent
. I read that 3 times, cover to cover. However, it only covers about 85% of the stuff needed. The SSCP video course filled in about another 10% and Professor Messer's Security+ videos filled in the remaining 5%. The risk book is an
excellent
read, and one I'm using in my job. The crypto book is an enjoyable read, and did help me with some crypto stuff, but is serious overkill for this exam. However, I will be revisiting it for CISSP, as it does explain in-depth crypto principles to math-challenged people like me, in an everyday, lay manner. The FIPS publication I felt was worth reading as Darril referred to it so often, and it's not long (17 pages). Taking the practice questions from ISC2 on my iPad helped highlight the 15% missing from Darril's book.
Regarding study notes - don't download and read someone else's! The study notes that are out there for SSCP are incomplete, poorly laid out and riddled with typos. Additionally, they're written from someone else's perspective. Your own notes are far more valuable, as taking notes is an integral part of understanding the subject matter.
So, a couple days' relaxing, and then I'm back in the game, preparing for CISSP, with a plan of 6 months' intense study.
Jon