Infosec career advice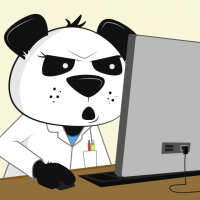 triplea
Senior Member
UK
Posts: 166
Member
■■■□□□□□□□
Hi,
Looking for some advice here.
Have a genuine interest in Infosec and work it an environment where there is an infosec team but they are non-technical and relies on the operations department to handle the technical side. You can guess Im part of the operations department.
Unfortunately this means 'official experience infosec wise ' we are not directly Infosec so my CV has to reflect this but includes as many bits that relate to security work as possible.
I passed the sec+ way back in 2012 and last year passed the SSCP however even with those plus general security exposure and about 15 years as an admin Im not getting anywhere when applying for Infosec roles.
I don't really want to have to drop salary ( and don't believe I should to move into Infosec ) but also accept proven limited experience and in some ways going in at an entry/associate level.
I have the following options open to me and wondered what you guys thought? ( esp. hiring managers )
A)
I can complete CompTIA cyber security analyst and certify hopefully ( practical and course/exam paid for by me )
I can complete the EJPT ( junior pentester ) exam and certify hopefully ( practical and course/exam paid for by me )
C)
I can go through the KALI course but theres no exam at the end.
What would get me more chance of being in the running?
Thanks for your time.