CISA - preliminary pass 18-April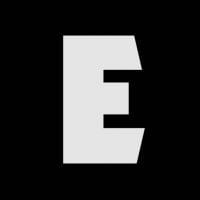 E Double U
Member
Posts: 2,223
■■■■■■■■■■
Resources - manual and QAE database

Started reading the manual in Jan and went through it 3 times. Most of this reading was during my daily train ride. Started using the QAE db in Feb and basically went through as many questions as I had time for each day. Regardless of how many questions I chose on each attempt, I always immediately chose the Missed last time seen option to go over what I just got wrong. Towards the end I started only choosing Trouble questions and after I got a handle on those I did a few 50 and 100 question attempts of all questions.

Test experience - Similar to the CISM, I felt like there was a lot of material that I had not read. I flagged a lot of questions for review before ending the exam and changed only 2 or 3 answers. It took me about 3 hours including my 20 minute break

Next up - GPEN if my request gets approved for SANS Amsterdam in May. I also submitted a request for Scrum training in June, but that is also pending approval. Until then I will work on my Dutch.

Good luck to anyone else working on this!
Alphabet soup from (ISC)2, ISACA, GIAC, EC-Council, Microsoft, ITIL, Cisco, Scrum, CompTIA, AWS