STEM camps for Young Adults - opinion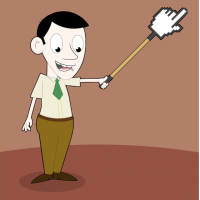 DatabaseHead
Member
Posts: 2,745
■■■■■■■■■■
I'm dating myself with this question......
Thoughts on coding camps for children? My 9 year old son loves ROBLOX and plays all the time, previously he was into Minecraft.
There is a camp at one of the Universities teaching kids to create, code and publish games via ROBLOX. The link is below. My son is reluctant to try new things, but he is smart and has had his own gaming rig since he was 6.
I want him to take it to the next level, but for things like this he doesn't want dad teaching him, but the idea of a week long summer camp has him interested. The cost is ~970, the hope is he gets bit by the bug and begins to take off. I scheduled it at the beginning of the summer, so he has 3 months to continue on if he so chooses. We play basketball and sports together and have a great relationship but for this venture he to wants be a little more autonomous. I'm okay with that.....
https://www.idtech.com/courses/roblox-entrepreneur-create-code-publish-games
I'm trying to give my kids the best direction I know how and help build their tool box up so they can be prepared for college and eventually employment.