Vendor Neutral vs Specific Certifications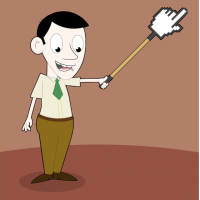 DatabaseHead
Teradata Assc 16, Querying Microsoft SQL Server 2012/2014, CSM
Member
Posts: 2,632
■■■■■■■■■□
I'll be completely blunt, I think vendor neutral certifications in regards of take away aren't very helpful from my experiences.

I've sat the RMP, PMP, CAPM, ITIL X 3, Project +, A+ etc..... And never felt I really gained a whole lot from them. Not once to be honest..... Except for some dialog/terms.

Now from a technical perspective, working through some MS certifications, mostly database, some passed and some failed I always felt I've gotten a lot of those certifications. In fact my latest database certification while working on the MS stack was EXTREMELY helpful, some of the coding and strategies I learned from my studies helped me stand out above the rest. In fact to quantify that, think 30% pay bump..... Not even related to the paper, just the knowledge gain from it.

Never once have I felt that a vendor neutral certification has done that for me.

This isn't about value and resumes, just overall knowledge and take away. I'm sure some will differ, but I can't believe a process / vendor neutral certification would supercede a strong technical one......

Just saying.