Laid off to ring in the New Year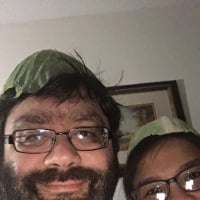 NavyMooseCCNA
CCNA R&S, ITIL, Security+
ZZ9ZZA
Posts: 543
Member
■■■■□□□□□□
Hello Everybody,

2019 started off just wonderfully, six days ago I was laid off quite unexpectedly. Having worked for a very small company, having been hired to generate revenue and wind up becoming a cost center caused the owner to stop offering the service I was hired to provide and let me go.

Everyone keeps talking about unfilled cyber positions. I'm pretty junior level and I'm not seeing a ton of positions without "senior" in their title and a lot of these "senior" positions include 'mentoring of junior level employees' in the job description.

I've been sending out resumes and I've had a few call backs. I filed for unemployment and I've managed to pick up additional hours at my moonlight job to bring income in. I'm able to devote more time to studying for my PenTest+ certification.
'My dear you are ugly, but tomorrow I shall be sober and you will still be ugly' Winston Churchil