Received a new offer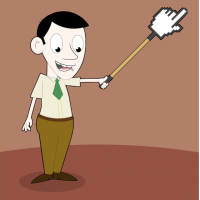 DatabaseHead
Member
Posts: 2,751
■■■■■■■■■■
Some of you might know I went for a fully remote position and was seriously bait and switched.  Brutal feeling, walked away from a 10,000 + bonus, a really good job and a wonderful 401k match plan, 6% while they match 9%, pretty much unheard of.  

Anyway I was able to recover, I had saving of ~10,000 in my checking account, most certainly not the 50% they recommend, but something nonetheless, besides my wife works as well which helps offset some of the financial burden. (More like evenly yoked).

The new position is a multitude of roles, SQL Dev, Functional and Technical Analysis, Architecture.  Really the directions are plentiful.  I indicated in the interview I wanted to get into solutions eventually.  (It was asked).  

Pay is the most I have ever made per hour.  This is a contract position, so no benefits, but the wife picks them up. The contract is an on going one and from what they said, as soon as management decides you are good fit they will convert to FTE.  The salary conversion rate will stay the same which is encouraging a lot of times it lessens due to benefits etc...….