Webinar - The Path From MSP to MSSP: Diversifying to Gain Competitive Advantage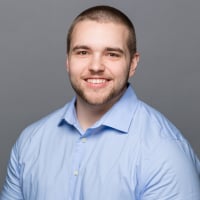 Infosec_Sam
Security+, CCENT, ITIL Foundation, A+
Madison, WI
Admin
Posts: 527
Admin
There has been a recent shift in the Managed Service Provider (MSP) field. More and more MSPs are making the transition to becoming Managed Security Service Providers (MSSPs). As security becomes more and more complex, SMBs are relying on their MSP partners to both build and secure their IT infrastructure.


Join Infosec as we discuss:

Security-related growth opportunities for MSP
Why your clients need managed security services
How to train and prepare your team for the MSP to MSSP transition
Are you interested in learning how to integrate security services into an MSP model? Would you like to win a 
sweet Leatherman Wave Multi Tool
? Join us on May 15th!
Register now »
Tagged: