League of Legends can teach us a valuable lesson about cybersecurity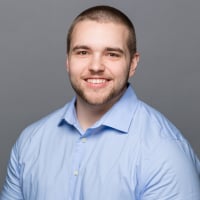 Infosec_Sam
Admin
Posts: 527
Admin
I stumbled across
this article
the other day, and was surprised to find a valuable lesson in it! For the uninitiated, League of Legends is an online "battle arena" style game that relies heavily on working as a team, and usually a loss can be attributed to a weaker link in the team. As usual, the team is only as good as its weakest link.
The community around the game is commonly described to be pretty toxic, where veteran players take out their frustrations on their less-experienced teammates. I really thought the moral of the article would be something along the lines of "don't give in to the nerd rage," but it was a bit more insightful than that. Instead, the lesson was this:
No matter what someone doesn't know, what mistakes they've made, or what they've forgotten or overlooked, they're still worthy of being seen as intelligent and capable in their own right.

It's pretty easy to use the screen to separate yourself from your users, and it tends to dehumanize the interactions we have. What's important to remember is that no one was born with knowledge, and that it's IT's job to solve the security awareness problem. How we do so depends on how we can empathize with our users.
Let me know what you think of the article!
Check it out here »