Cybersecurity Reporting and Closing the Skills Gap with Dark Reading - Cyber Work Podcast!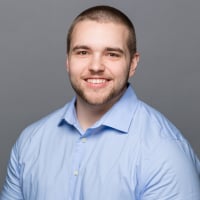 Infosec_Sam
Security+, CCENT, ITIL Foundation, A+
Madison, WI
Posts: 357
Admin
Admin
Dark Reading's Kelly Sheridan sits down with us in this week's episode of the Cyber Work podcast! They discuss the cybersecurity skills gap, as well as reporting in cybersecurity and the state of the IT job market in general! There was a ton of insightful information about what hiring looks like in IT and what it looks like on the other side of the interview table. I had a lot of fun listening to this episode - I hope you will too!
Check out the whole episode here »