Come see us at Black Hat!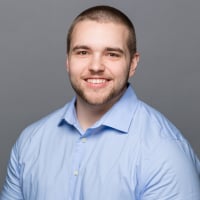 Infosec_Sam
Security+, CCENT, ITIL Foundation, A+
Madison, WI
Admin
Posts: 527
Admin
Black Hat
is almost here — just one week left to go! Do we have anyone making the trip out to Las Vegas for the conference? If you are, you'll have to stop by the Infosec booth (#1166) to say hi — the marketing team and I would love to meet you in person! Afterwards, if you're feeling thirsty, hit me up and I'll grab you a drink!
Tagged: