TechExams Newsletter: September 2019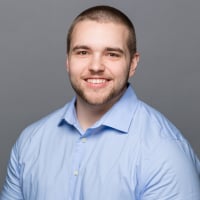 Infosec_Sam
Security+, CCENT, ITIL Foundation, A+
Madison, WI
Posts: 334
Admin
Admin
Hello there, TechExams! Let's bring it back around with September's edition of our monthly newsletter! In this post, I will be featuring ten posts from the past month that I think you would find value in. This ranges from a certification roadmap discussion, to a CASP+ postmortem, to a virtual pentesting demo! Please enjoy our top posts from August.
Certification roadmap — which way to go?

With more and more certifications entering into relevance, it can quickly become overwhelming to choose which ones are best aligned to your goals. This thread offers some great advice to anyone who's having trouble making that choice.
CCNA lab — physical or virtual?

It's tough to talk about studying for the CCNA without mentioning labbing. As many have discovered, networking lends itself well to the hands-on learning style. Check out this thread for a discussion on physical equipment vs. virtual labs!
Taking the leap to certification

Even for the best of us, it can be easy to over-prepare for a certification exam. It becomes a never-ending cycle of practice tests, note-taking, and exam anxiety. This thread offers some good advice on how to know when you're ready to take the leap!
AWS Certified Advanced Networking - Specialty — Passed!

TechExams user Averageguy72 added another certification to his resume last month by passing the AWS Certified Advanced Networking - Specialty exam, and in this post he offers some great insight into his experience and tips for success.
Does the SSCP help for the CISSP?

The CISSP is a monster of an exam to tackle without proper preparation. The question is, does the SSCP exam cover enough of the technical details to make it a worthwhile first step? Learn what other CISSP holders think in this discussion!
This really is one of the coolest free resources I've seen. It's a free online cyber range that walks you through the events of the Capital One breach from a few weeks ago. Be sure to check out this post to learn about offensive security!
The grass is always greener — or is it?

In the IT profession, it's not uncommon to hop from job to job, always chasing a higher salary and more benefits. This is pretty standard practice to advance an IT career, but does abusing this system have negative side-effects?
Pentester Academy - Active Directory Lab & Certified Red Team Professional

After a successful pass of the CRTP exam, TechExams user Chrisone gives his review of his experience with the exam and Pentester Academy's Active Directory Lab. For an in-depth look into the red-team experience, check out this post!
More and more companies are making the switch to cloud infrastructure, so we all need to be ready. The question is, how can we prove to employers that we have what it takes to work with cloud solutions? This thread offers some solid advice on just that.
The CASP+ is a goal for many cybersecurity professionals, so getting a leg up on the exam can be very helpful. TechExams user Cachi78 provides an in-depth review on his experience studying for and taking the CASP+ exam.