Webinar — The ROI of security awareness training | Do the benefits outweigh the costs?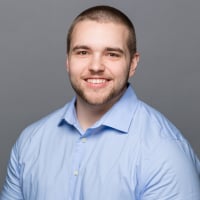 Infosec_Sam
Security+, CCENT, ITIL Foundation, A+
Madison, WI
Admin
Posts: 523
Admin
Hey there, TechExams! We're hosting a webinar this Thursday, September 12th, and you're invited! Our very own Lisa Plaggemier will be chatting with Michael Osterman, President and Analyst at Osterman Research, about the costs and benefits of security awareness training. While you may see headlines for millions of dollars lost in a security breach, what you might not see much of is the cost to prevent an incident like this. Join us on September 12th at 11:00AM CDT to learn a bit about cybersecurity awareness!
In this webinar, we'll explore:
How to calculate security awareness ROI at your organization

The opportunity cost of not having an awareness program

Costs and returns of security awareness training