RANT: Ubiquiti: UBRSS and UBRSA Certification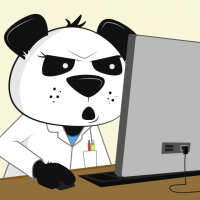 Hawk321
CCNA R+S, CCNA CyberOPS, LPIC-1, LPIC-2, UBRSS + UBRSA, Proxmox AdvancedAdmin+some other small certs
Member
Posts: 97
■■■□□□□□□□
RANT TOPIC
So i noticed that many companies switch away from their known network vendors and implement the Ubiquiti Edge Series as their main routers and switches. Reasons are simple: Fast, cheap and many features that are mostly enough so long it is not big core networking. At home I also use a EdgeRouter Pro 4 (VPN ~1GB easy !!!) and EdgeSwitch. However, even with my Cisco and Linux knowledge (including an IT degree) I do not know everything. And based on the poor documentation of the Ubiquiti stuff I decided to visit their "Ubiquiti Academy" to obtain the
Broadband Routing & Switching Specialist (UBRSS)
and the final step the
Broadband Routing & Switching Admin (UBRSA) .
I sure know, that 2 courses with a total of 5 days are not even close to compare to something like Cisco(which can take month to years, depending on the level), my aim was to get some hints, tricks and how-to's to simply look over my cisco plate.
And Jesus I'm so disappointed ... there were some powerpoint foils that stay with the trainer and are not for the paying student...the student got only some poorly written exercises with a lot of misleads and errors. I still do not own deeper documentation (aside the articles which are public). The devices support a ton of own commands that are nowhere documented by Ubiquiti. The trainer recommended to look to the VyOS Docs because the EdgeOS is based on it ....BASED, BUT EDGE OS is a FORK !!!. I feel fooled that a major vendor can't share high quality documentation... I mean, CISCO provides academic proven articles, books, white papers and everything else to teach serious knowledge.
Example:
Foils shows some OSPF diagrams with LSA's Type 1-5 ...with no detail what each LSA stands for. No documentation, no material ...nothing. I know them but I opened a table (from CISCO) on my laptop to peek on ...I expect to get something similar from Ubiquiti without to provide my own material.

The foils are IMHO bad and only surface scratching. Well battle proven network designs are not present or do look like some monkey put them together.  I asked prior booking if the spanning-tree topic includes fail-over topologies and if L3 switching is a thing ... they told me "yes" but later the trainer pointed out that he has no clue what I'm talking about (in regard of failover --> classic approach see CCNP R+S). STP vs RSTP and MST nothing than a hint "STP is on by default" (note: no...MSTP is on by default). I drew a simple Campus diagram ...but the trainer said "LAcP does not work properly with STP. Later he believed that OSPF is a distance vector protocol .... (note: BULLSHIT!!!) ...those surprises where on a daily basis.

EXAMS
Each course has a single exam...made online, with your own computer and with enough time to use google. Many questions were simple product questions and had nothing to do with network technology. The second exam were the worst I ever attended to. I (and co students) had many many many 
double questions. That means: Q1: 1+1 = ? ...answer it...Q2: 1+1 = ? ....yep...the same question ! Multiple times.
Online I had the opportunity to grade my experience ...first question of Ubiquiti is " Did your trainer bring authorized training materials for the course? Including 1) hardware, 2) shirt & 3) certificate & holder?"
A "holder" ... is this the modern way to maintain learning quality ? How about accurate material like a book ?
I wasted more than $1700,- for this. Did I learn something new ? Yes...some commands. But I'm there to learn expert level topics and to see how other vendors implement technology the right way (without searching google). But I'm not there to teach a trainer basics nor to tell Ubiquiti in a survey how crap their material is.

WHAT I KNOW NOW

The devices are very good in branch office scenarios and also pretty good in co-location DC scenarios. The avg. power consumption is around 20 WATT, the CLI and the GUIs (Switch has 2) are powerful and well thought out. VPNs do work on wire speed with a device that cost around $200,- without any subscriptions.
But, there is nobody who transfers knowledge in such a way than CISCO does. A non cheating CCNA can explain STP, 802.1q and read network diagrams and he can build small to medium sized networks. CCNPs are like the USMC Recons and CCIE like the SEALS ...we all know how tough the cisco stuff is ....but this Ubiquiti courses are a punch in my face.
Degree in

computer science, focus on IT-Security.

CCNA R+S and CCNA CyberOPS
LPIC-1,LPIC-2,LPIC-3: Security
Ubiquiti: UBRSS+UBRSA
some other certs...