Offensive Security - CTP Retired, NEW OSCE, 2 New courses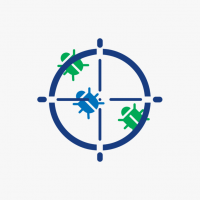 chrisone
Member
Posts: 2,277
■■■■■■■■■□
I missed the news last week on this one. But here it is.
In summary:
October 15, 2020 will be the last day students may register for CTP.
Students who hold an OSCE will continue to be OSCEs – we are not taking away your certification or requiring you to recertify.
Two new courses will be released over the end of 2020 and the beginning of 2021, each with their own certifications.
These two certs, plus the OSWE certification gained from Advanced Web Attacks and Exploitation, will comprise a new, updated OSCE certification.
Following that release, we started focusing on the remaining two areas:
A new course that focuses exclusively on Windows userland exploit development
A second new course that focuses on more advanced and modern pentesting techniques that cover AV avoidance, lateral movements, and so on
First course to be released will be the Advanced Pentesting course in a few months.
You will require all 3 courses to obtain OSCE, 
a new, updated OSCE certification will be created (with a revised certification name)
.
Certs: CISSP, EnCE, OSCP, CRTP, eCTHPv2, eCPPT, eCIR, LFCS, CEH, SPLK-1002, SC-200, SC-300, AZ-900, AZ-500, VHL:Advanced+
2023 Cert Goals: SC-100, eCPTX