Stanly Community College offers Red Hat classes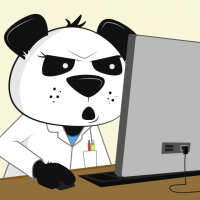 STANLY_CC
Member
Posts: 336
■■■■□□□□□□
Stanly Community College can offer Red Hat classes only to individuals and not as part of corporate training. In order to be fair to all who wish to take this class, we enroll students in the VMware courses in the order in which they registered on the online wait list. We apologize for the delay, but as you can imagine these classes are extremely popular.  We make every effort to accommodate all students in a timely manner.  As names come off the list for whatever reason, we move up the next name on the list.  Our next round of classes starts 13 January 2021. Once you complete RHA124, you are eligible to move on to RHA134.

If you are interested, please enter your information on our waitlist at https://itacademy.stanly.edu/waitlist.aspx.  We also offer classes in Cisco, VMware, AWS, Palo Alto Networks, MS, & Programming & Scripting.  You can read more about these classes on our website https://www.stanly.edu/it-academy
Feel free to contact us!
Tagged: