Capture the Cocktail: CTF & Career Mixer - August 12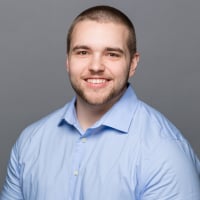 Infosec_Sam
Security+, CCENT, ITIL Foundation, A+
Madison, WI
Admin
Posts: 527
Admin
Events are finally back on the menu, and I couldn't be happier about it! We'll be hosing an event in the Washington D.C. area on August 12 that's all about cocktails, cybersecurity careers, and capture the flag! Feel free to stop by if you're in the area - we'd love to see you! Details about the event can be found below.
About the Event:
Imagine a Capture the Flag, followed by a happy hour with a cocktail in hand that could land you your next role in cybersecurity. This free mini-training workshop and career mixer is just that. We'll start with a four-hour, instructor-led CTF workshop with Keatron Evans, DC local and Principal Security Researcher at Infosec. Following the CTF, you'll get the chance to network with local cyber pros and employers to learn more about open cybersecurity roles at their companies!
Bring your own laptop to the event, and Infosec will handle the rest! This attack-and-response style CTF will take you inside the mind of an attacker as you penetrate systems, steal specific information and encrypt files simulating a ransomware attack. This will be followed by an incident response challenge where you will immediately respond to a non-related hacking incident by doing the heavy lifting of memory forensics, traffic forensics and hard drive forensics, which will be required to answer specific questions about the breach. The winner will walk away with an Infosec swag bag and a year subscription to Infosec Skills, including unlimited access to 1,200 hands-on cybersecurity courses, cyber ranges and labs.
CTF Format:
Format will be attack and response. You will have two hours to break into servers of a fictitious organization, followed by 1 and 1/2 hours of responding to a successful data breach by examining packet captures, memory **** and hard drive images to extract evidence, then answer questions about the breach. First one to complete all assignments will be the winner.
Difficulty Level:
Intermediate skill level
Materials Needed:
Laptop
WiFi and Cyber Range environment will be provided by Infosec
Agenda:
Capture the Cocktail CTF: 12 - 4 PM EST
Cocktails and Careers Happy Hour: 4 - 6 PM EST3
Register for free »