Linux Desktop Environments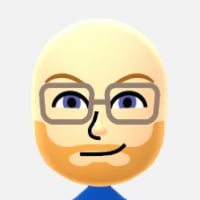 Slowhand
Bay Area, California
Mod
Posts: 5,161
Mod
I have a question. . . and a newbie one, at that.

I'm just now really getting into using Linux professionally. Up until this point, I'd really only played around with it, done some basic projects in school, and never really looked at it in depth or really worked with it. This really means that I'm going to have to jump in with both feet, and I'm getting ready to do some MAJOR studying, (including just about all the CBT Nuggets on Linux, the Trainsignal videos, and the TestOut course on Linux+,) because I'm going to be using Linux a great deal for work. Given, I'm going to be trained on the particulars of the operating systems we'll be using, and I'm probably going to be well-prepared by the time I'm done with my home training, I still have a question that can really only be answered with experience.

From what I've seen, it used to be that every distro had it's own desktop environment, it's own settings, and had to be customized to death as it was installed. These days, it seems like Gnome and KDE are the main desktops used by most people. (I know there are still lots more, but from what I've seen, these two are very popular.) I wanted to hear from people who use Linux on a regular basis, work with it, and have taken certs on it, which desktop environment do you prefer?

I know there are lots of distros and they can make an impact on the general user experience, but I'd still like to know, on a platform-neutral basis as possible, what we think of KDE and Gnome. Which do yo use at work, which do you use at home? What are the pros and cons of each, what are features and benefits of each? Any information about each environment would be helpful, especially anything giving me an insight into what differences there are, if any, and which one I should begin working with as I'm starting out.

I plan on knowing each, inside and out, eventually, but I'm on a relatively fixed timetable and would like to know which would suit my needs. I'm also hoping to know the command-line like the back of my hand before long, but knowing the GUI's would be helpful, I'm sure. If it helps, at all, my purpose for studying Linux right now is that I'm about to be dropped into an environment that uses about half Linux and half Windows, with a little bit of Solaris thrown in for fun, working as a Network Engineer in training. I plan on taking Linux+, then probably moving off into the direction of SCSA, rather than RHCE or a SuSE/Novell cert.