New Ventures and (Another) Path-Change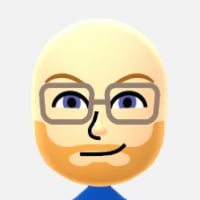 Slowhand
MCSE: Cloud Platform and Infrastructure / Core Infrastructure, MCSA: Windows Server 2003/2012/2016
Bay Area, California
Mod
Posts: 5,161
Mod
Well, it's that time again. A new job always seems to bring new direction when it comes to cert-studying, and it looks like my situation's no different. I just got a job as a systems administrator for a firm that specializes in IT outsourcing for small and mid-size companies. Basically, they're giving me somewhere between 8 - 10 different networks to run and do "proactive maintenance" on, while a team of helpdesk staff takes the day-to-day trouble calls and does the usual "I've lost my password/desktop icon/mind" tickets. It seems like a fun place to work, I get to do more in-depth design and new-install-project type of work, rather than spending all my time fixing things as they break.

Now, there's still the reason why I'm posting this in the MCSE section and not the Off-Topic section: my first task is to complete my MCSE, right after taking 70-284 and 70-285, since I'll be working with Exchange 2003 right off the bat. I'll probably end up doing an Exchange 2007 exam or two, as well. Of course, as soon as I get some cash in my pocket, the first thing I'll be doing is knocking out the CCNA, since I've been waiting two and a half months to do that, then I'll be beginning my journey back into Microsoft-land. The trade-off is that my CCNP aspirations are going to sit on the back-burner for a while. So, (don't say I didn't warn you,) I'll be seeing you all on both the 70-293 forum, as well as the Exchange Server 2000/2003/2007 forum, sooner than later.

Oh, and in case anyone's wondering. . . I'll be purchasing the MS Press book for each respective exam, as I go through them, as well as checking out the CBT Nuggets and TestOut whenever I have the corresponding course. I still have a lot of the CBT Nuggets and Testout material left over from my last job, (better their money than mine, that's for sure,) and this new job is not only paying for the books I'll be buying, but they'll cover the cost of each exam. . . even if I fail the first time around. Wish me luck everyone, and I'll see you in Microsoft-cert-land.