ospf weird metric?

rossonieri#1
Member
Posts: 800
hi guys,
i'd just reviewed my ospf lab, and i do need some help here.
dear webmaster, i need your permission to upload a scenario image here - may i?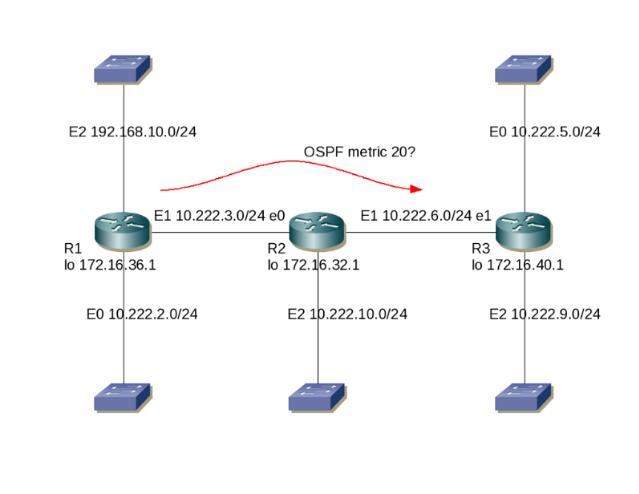 uups .. i'm sorry - its way too large i think.
so from the picture above, i've run RIP - all 3 routers doing fine, no missing network - but, the question is after i've configured OSPF - it has this weird metric that i couldnt understand why?
how come that 10.222.6.0/24 get this 20?
the rest of 2 routers doing great.
all 3 routers configured using standard export prot ospf and direct, and the neighbor are only directly connected interface on each router.
please ask me my guess from my question above - just a little bit clue would be just fine.
TIA.
the More I know, that is more and More I dont know.