How to Build a CCNP Lab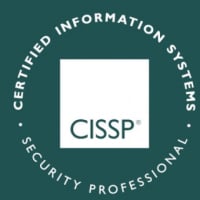 filkenjitsu
CCNA R&S, CCNA SP
Member
Posts: 561
■■■■□□□□□□
Hello everyone!

I know this is not an easy question, there seems to be SO many answers out there. I have found Wendell Odom's CCNP lab guide on the internet and it is very interesting. Problem is that the article is from May of 2008 and I really do not have enough experience to use that information to effectively update it for current requirements.

There are three options I have heard.

1. Doing all Simulation on the computer

2. Half Hardware and Half Software Setup

3. All Hardware


What are your recommendations for a LAB setup for SWITCH, ROUTE, and TSHOOT?

I realize I could not afford to get Every switch and Every Router needed to make a real hardware lab, but was not sure if I could get a minimum amount of Routers and Switches needed to practice the concepts on a smaller scale using the proper IOS versions, etc.

OR If I could buy the minimum amount of hardware needed to interact with a software based solution that would be good as well.

I am willing to save up thousands of dollars for this, so my budget is not so bad, but I would rather get a cheap solution if possible.

I have read on the internet people buy some hardware and make it interact with emulated software components to even practice for the CCIE, so I know it must be doable for a CCNP/CCIP.

Thanks guys!!
CISSP, CCNA SP
Bachelors of Science in Telecommunications - Mt. Sierra College
Masters of Networking and Communications Management, Focus in Wireless - Keller