Slowhand's Thoughts on the CCDA Journey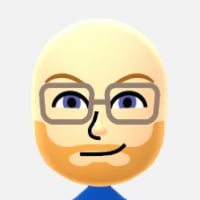 Slowhand
MCSE: Cloud Platform and Infrastructure / Core Infrastructure, MCSA: Windows Server 2003/2012/2016
Bay Area, California
Mod
Posts: 5,161
Mod
So after a little bit of
soul-searching
, I'm knee-deep in my CCDA studies. It's not exactly
where I imagined I'd be
almost three years after
passing the CCNA exam
, but I've been watching the CBT Nuggets with Michael Shannon and it's downright shocking how much I'm actually enjoying this material.
GT-Rob was right
about the fact that this material would be boring to a break/fix guy, but is very interesting to someone who has had to be a decision-maker and been responsible for network (re)designs. I've had so many "A-ha!" moments as I've been watching the videos on modular design and planning, it makes me wish I'd taken this exam long, LONG ago.
Another thing about Cisco's design methodology is how much consideration is taken of other products. Michael will often stop to talk about how network design and management involves not only network equipment, but also Microsoft Exchange servers, AD, Linux, etc. This was particularly apparent when talking about content routing, caching, and switching. It's refreshing to see, and it gives me a great feeling about studying this stuff; the design principles I'm learning will not be relegated to the mythical "all Cisco" environment, and
might actually
apply to a general, comprehensive network-design approach. In fact, there have been plenty of times I'm reminded of things I learned for the MCSA, for example, when it comes to checking syslogs and baselining. Did I mention I wish I'd done this exam a long time ago?
All in all, the CCDA seems to be very useful for mid and senior-level network engineers, designers (obviously), and I'd imagine it would be a HUGE help for networking consultants that do everything from simple implementations to entire network roll-outs. Even at this early stage, being only about ten videos into the CBT Nuggets, I can definitely recommend the CCDA to anyone who wants to move beyond being a maintenance tech and wants to move up to putting all those "hard" tech skills to some good use. The one phrase that keeps on going through my head as I get deeper into this is, "it's all beginning to come together."
Now it's just a matter of keeping up the pace and being prepared to take the exam before November 6th, when my CCNA expires. Tick-tock. . .