Your first "networking" job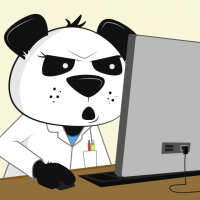 416_guy
Member
Posts: 70
■■■□□□□□□□
Hey moderators I first made the same post on the CCNP forum, after a little while I figured why not ask the CCIE guys since they have more experience. So please forgive me admins for making the same post here.
Hey guys right now I've been working at a retail store as a desktop support tech (very similar to geek squad), been doing so for about 5 years. My interests has always been networking, my goal is to become a network engineer. I want to get an idea of what one has been through to become a network engineer. What was your first networking job? What were your job responsibilities? What would you consider a CCNA level job entail to? What's your job responsibility now?
Thanks I regularly visit this forum, it has given me lots of inspiration and motivation to continue on my studies and hopefully become a CCNP one day.