Training while at work? (Slow)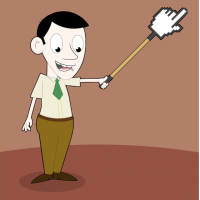 DatabaseHead
Teradata Assc 16, Querying Microsoft SQL Server 2012/2014, CSM
Member
Posts: 2,712
■■■■■■■■■□
Some of you know that I recently taken a new position, all is well.  Everyone is nice, been learning some things but it's been slow.  All my benefits, direct deposit even corporate training has been knocked out....   Travel card everything I can think of.....    
My assumption why, well I was hired the week before Christmas, that probably has something to do with it 
The position is remote and my boss is out for 2 weeks 
Expectations were set I would travel mid Jan to meet some stakeholders
Nothing else in particular comes to mind
I have some limited reporting to review that I gained access too.  The BI development tool hasn't been installed quite yet so.....   I've decided to run through some CBT's of  the dashboard tool I'll be developing in.  Sounds legit too me.....   
Just being in secure I suppose.  
Thoughts?