Cisco Vulnerability - 😾😾😾 (Thrangrycat)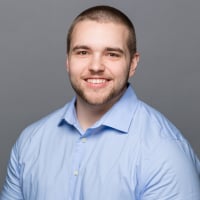 Infosec_Sam
Security+, CCENT, ITIL Foundation, A+
Madison, WI
Admin
Posts: 524
Admin
So, Cisco was hit with a
pretty big vulnerability
this week, dubbed "ThrAngryCat." It's a secure boot bypass vulnerability that affects millions of Cisco devices around the world. According to
thrangrycat.com
, "by chaining the 😾😾😾 and remote command injection vulnerabilities, an attacker can remotely and persistently bypass Cisco's secure boot mechanism and lock out all future software updates to the TAm." Since these flaws exist within the hardware design, we're probably not going to see a software patch that completely resolves the vulnerability.
Yeah, the vulnerability is a pretty big deal, but can we discuss the use of emojis in vulnerability names real quick? The thrangrycat website justifies their reasoning as follows:
"We chose to communicate 😾😾😾 through a visual representation of symbols, rather than "words." Naming vulnerabilities using emoji sequences instead of other pronounceable natural languages have several advantages. First, emoji sequences are universally understood across nearly all natural languages. Choosing 😾😾😾 instead of a name rooted in any one language ensures that the technical contents of our research can be discussed democratically and without latent cultural or linguistic bias. Second, emojis are indexical to the digital age. Third, clear communication is the foundation of friendship, and such a foundation must begin with proper ontological agreement. Just as the universal language of mathematics is largely expressed through interlinguistic symbology, so too is 😾😾😾."
Do you think there's any validity to that, or should we keep using names like Spectre/Meltdown/WannaCry to describe vulnerabilities and attacks? I think they make a pretty convincing case as to why we would use symbols instead of English words - what do you think?
Full Article Here »
Thrangrycat Website Here »