eLearnSecurity WAPTXv2 - New Course Announcement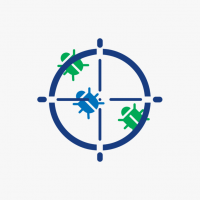 chrisone
Member
Posts: 2,278
■■■■■■■■■□
For those that are interested, elearnsecurity is coming out with v2 of their web app pentesting extreme course. I understand many here were not impressed with v1. So let's see what the syllabus shows in version 2. Like all new elearnsecurity courses, there will be new sign up discounts and upgrade discounts from v1 to v2.
Webinar on Jan 21st.
https://www.elearnsecurity.com/resources/webinars/waptxv2_launch
Update:
webinar has started
Module 1: Encoding and Filtering
Module 2: Evasion Basics
Module 3: Cross-Site Scripting + 3 videos and XSS labs (11 challenging labs)
Module 4: XSS - Filter Evasion and WAF Bypassing
Module 5: Cross-Site Request Forgery + 2 videos and XSRF labs (5 challenging labs)
Module 6: HTML5
Module 7: SQL Injection SQL Injection labs (10 challenging labs)
Module 8: SQLi -Filter Evasion + 1 video and WAF Bypassing + SQLi Playground and SecondOrder SQLi labs (12 challenging labs total)
Module 9: XML Attacks + 2 videos and XML Injection, XML External Entities, and XML Entity Expansion labs (14 challenging labs total)
Module 10: Attacking Serialization (NEW!) + 4 labs
Module 11: Server Side Attacks (NEW!) + 2 labs
Module 12: Attacking Crypto (NEW!) + Padding Oracle Attack lab
Module 13: Attacking Authentication & SSO (NEW!) + Attack OAuth lab
Module 14: Pentesting APIs & Cloud Applications (NEW!) + Null Origin Exploitation lab
Module 15: Attacking LDAP-based Implementations (NEW!) + LDAPand java applications labs
Inexperienced opinion:
The course looks very detailed and extensive with 60+ hands on labs. The discounts range from 20% for new course offering, 30% for current students, & I believe 40-50% (guessing here) for current WAPTX v1 course holders aka upgrade.
I want to buy this course but my current reality (bills, current cert goals, precious time, work responsibilities "which are not web pentesting related") and what I have on my plate will not let me work on this until very very late 2021 possibly early 2022.
Course looks very thorough! Congrats to any of you pursuing it!
Certs: CISSP, EnCE, OSCP, CRTP, eCTHPv2, eCPPT, eCIR, LFCS, CEH, SPLK-1002, SC-200, SC-300, AZ-900, AZ-500, VHL:Advanced+
2023 Cert Goals: SC-100, eCPTX