Job Announcement: SANS OnDemand Subject Matter Expert ("SME")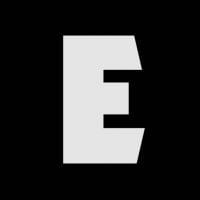 E Double U
Member
Posts: 2,200
■■■■■■■■■■
If you are on the mailing list I am sure that you received the same email, but just in case you missed it:
Greetings DFIR members – the SANS OnDemand team is expanding and looking for talented individuals to join us as OnDemand Subject Matter Experts. This is a virtual / work-from-home position. If interested or you have questions please reply directly to me or to Matt Austin at

[email protected]

:
Job Description Summary:
The SANS Online Training Subject Matter Expert (SME) is a deeply technical position with the SANS Online Training team. The SME will participate in a number of project related tasks involving OnDemand quiz development and support, virtual lab review and assessment, as well as course review and assessment. The SME will also provide technical support for students via email, telephone, tickets, and surveys as they work through their online classes. The SME will provide answers to students by identifying problems, researching answers, and guiding students through corrective steps. This position requires a very strong technical skill-set, specifically well versed in forensics, security, virtualization and system administration.
Responsibilities:
A SANS Online Training SME works with a team of SMEs and the SANS community of instructors and curriculum leads. You will typically spend half of your time working with students on technical content related issues and the remainder of time in project-based work. Projects may include review and update of SANS courseware including lab exercises and OnDemand quiz questions. The diversity of expertise will require the SME to continually enhance their technical skill set and become deeply versed in the SANS course library. Periodic travel may be required for up to a week at a time for training, meetings, and other assignments.
Some daily tasks you may be involved in include:
·
Working with students to identify technical problems and provide resolution, usually involving labs or questions they may have regarding understanding the course material
·
Logging and keeping records of customer/employee queries
·
Analyzing tickets so you can spot common trends and underlying problems
·
Updating internal documentation so staff can fix problems themselves
·
Working with other business units to resolve internal technical issues
·
Writing/reviewing quiz questions
·
Interact with students via LiveChat
·
Evaluate and perform lab reviews for new and/or existing courses
·
Perform quality review on new courses
·
Perform other duties as assigned
Requirements:
1.
Bachelor's degree or equivalent work experience
2.
Minimum of 4 years in Information Security roles
3.
Strong interpersonal and customer service skills
4.
Comfortable working in a virtual organization with some travel
5.
Fluent in English, particularly in written communications
6.
Resourceful, self-motivated and goal-oriented
7.
SANS GIAC and/or CISSP certification
8.
Phone and High-Speed Internet Access
Knowledge, skills and abilities:
1.
Knowledge of common forensic, security, and system administration practices
2.
Knowledge of and skill with multiple systems (Windows, Linux, MAC and VMWare)
3.
Ability to rapidly assess a situation, identify, isolate and communicate problems and issues
4.
Ability to communicate effectively, both orally and in writing
5.
Ability to work with students at all knowledge levels
6.
Ability to read, understand, and to support technical issues
7.
Ability to work with/for multiple employees and meet deadlines
8.
Skill in organizing resources and establishing priorities
9.
Skill in analyzing information and situations to identify student problems
Benefits of working at SANS
1.
Competitive benefits include medical and dental insurance, 401K, vacation time off
2.
Full access to SANS OnDemand courseware – you learn while you work
3.
Opportunity to attend SANS training
4.
Work-at-home / virtual work environment
5.
Opportunities to work with some of the smartest security professionals in the industry
6.
Partial reimbursement for phone and Internet services
Ray Hawkins
Director – SANS Online Training – Courseware and Quality
[email protected]
Alphabet soup from (ISC)2, ISACA, GIAC, EC-Council, Microsoft, ITIL, Cisco, Scrum, CompTIA, AWS