TSHOOT Done = CCNP:R&S
Well, it took 2 weeks short of three years from SWITCH to completion but done at last!
I have to say, TSHOOT was hands down the easiest of any of the professional level tests that I've taken to date (probably the most FUN too!).
Just a few points while it's fresh in my mind:
I enjoyed the Cisco Press book, but don't think it helped much on the exam. I found the ROUTE/SWITCH portable command guides to be much more helpful for "brushing up".
Be sure to take TSHOOT shortly after test #2. I waited 5 weeks because of work/travel time restraints, but I honestly would have been ready in 2-3 weeks with solid time to study.
BUILD THE TOPOLOGY that Cisco has generously published, either in GNS3 and or on real gear. I did a hybrid setup using physical switches and virtual routers. By the time I took the exam, I already knew the network better than my own production network @ work. This comes in handy because after working with 2 to 3 monitors on every computer that I touch, it's a bit frustrating to juggle the topology map and 3 other windows on a puny 17" LCD in the test environment.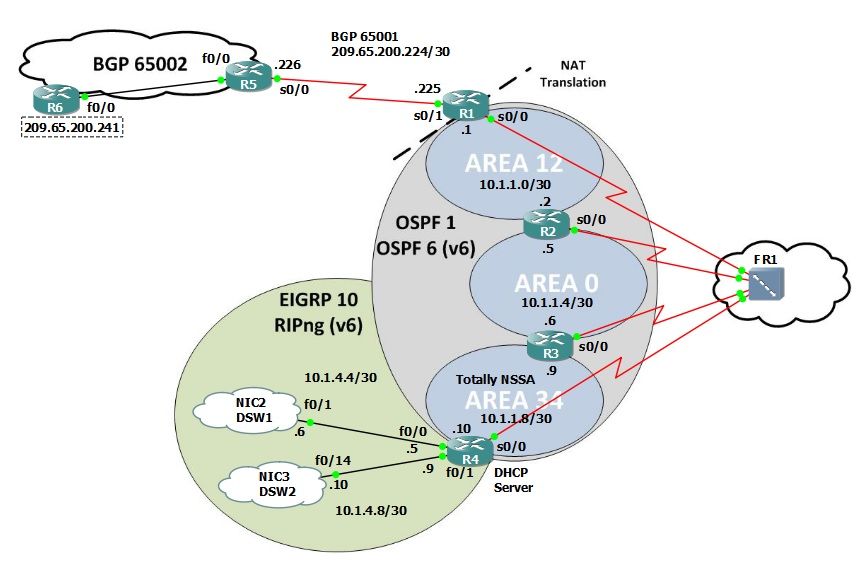 Watch the Kevin Wallace "Bull's Eye Strategy" videos, and then watch them again!


CCNP:Collaboration, CCNP:R&S, CCNA:S, CCNA:V, CCNA, CCENT