Passed Foundation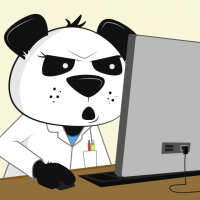 jonwinterburn
Senior Member
Member
Posts: 161
■■■■□□□□□□
Not that big a deal, but thought I'd share it with you anyway. Resources I used:
IT Service Management: A Guide for ITIL Foundation Exam Candidates: Amazon.co.uk: Ernest Brewster, Richard Griffiths, Aidan Lawes, John Sansbury: 9781906124939: Books
- a great book. Gives you everything you need to know. Some reviewers complain it's too dry. I thought it was perfect. Bite-sized information, clearly laid out. Covered everything.
IT Service Management Foundation Practice Questions: For ITIL Foundation Exam Candidates: Amazon.co.uk: Tony Gannon, Nigel Mear, Steve Mann: 9781780171142: Books
- these questions were the perfect companion to the book. The questions in this book are harder than the questions on the exam.
At first I wasn't quite getting all of the concepts in the book above. No fault of the book, I just couldn't piece it all together in my head. There was a sale on Udemy, so I got this:
https://www.udemy.com/itil-2011-foundation-exam-training/#/
- it's a good course. Really helped to cement the concepts. Did the course then re-read the book twice through and did the questions from the companion book.
Overall, I'm glad I learned the basics of ITIL. But I was over-prepared for the exam. Did it in 30 minutes, got 100%. 30 questions were easy. 9 required a bit of thought. 1 had me stuck between 2 answers. In the end I guessed. Clearly I guessed the correct answer!
Thanks to members of this forum for all the assistance. Next up, journey to ITIL Expert!