I was asked for a salary history at the end of an interview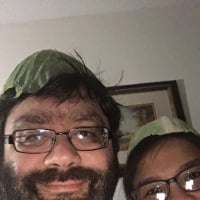 NavyMooseCCNA
Stand-up Philosopher
ZZ9ZZA
Posts: 514
Member
■■■□□□□□□□
Good Morning,

I had an interview yesterday evening for an IA type of position. At the end of the interview I was asked to provide a salary history. I live in New Hampshire and the company is in New Hampshire and we do not have laws ATM on preventing firms from asking.

My current job is as a one man IT department and I work for a human services provider with an absurdly low salary and I want to get something close to market rate. I have done risk management on ACAT III (Air Force programs) so I'm not walking in completely without experience.

I like the company and really like the role, because it is far closer to what I want to be doing.

How would you guys and gals handle the salary history in this situation?

Thank you!
'My dear you are ugly, but tomorrow I shall be sober and you will still be ugly' Winston Churchil