CCSP vs Cloud+: One, the other, or both?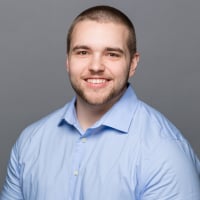 Infosec_Sam
Security+, CCENT, ITIL Foundation, A+
Madison, WI
Admin
Posts: 527
Admin
Hey, everybody! My team here at Infosec just published a new blog post over on our resources site that I thought might be useful over here. Please enjoy!
By 2020, 83% of all enterprise workloads will reside in the cloud. With this in mind, it should be no surprise that increasing importance has been placed on cloud certifications. Two of the most respected of these cloud computing certifications today are the Certified Cloud Security Professional (CCSP) hosted by (ISC)², and CompTIA's Cloud+.
Both of these certifications may drastically improve the outlook of your career, but which one is right for you? This article will explore both certifications, highlight the differences between the two and leave you in a better position to determine which certification is right for you.
CCSP and Cloud+ basics
To effectively compare these two certifications, it's important to keep in mind that the certifications focus on different aspects of the cloud. CCSP specifically focuses on cloud security, while Cloud+ is an entry-level certification that takes a more general view of the cloud and includes security as just one of several domains to cover. As you may have guessed, this article will be especially useful to those who are considering making the cloud the focus of their career (at least in part).
CCSP
CCSP is a globally recognized cloud certification that focuses on the security side of things. In terms of exam content, CCSP tests your skills and knowledge across six cloud security domains. These domains, and other CCSP exam specifics, will be explored below.
CCSP exam prerequisites
This certification only demands a certain level of professional experience acquired either in a cloud computing environment or in a role that requires cloud computing security knowledge. There is no mention of whether any certain education level is required; however, having previously earned certificates or certifications may help you attain required experience level faster.
CCSP candidates are required to have performed at least five years of paid, cumulative work experience in IT. Of this, at least three years must be in information security and at least one year must be in one of the six domains of the CCSP exam (explored below).
What does CCSP cover?
CCSP covers six domains of cloud security knowledge. These domains are:
Domain 1 — Architectural Concepts & Design Requirements
Domain 2 — Cloud Data Security
Domain 3 — Cloud Platform & Infrastructure Security
Domain 4 — Cloud Application Security
Domain 5 — Operations
Domain 6 — Legal & Compliance
The CCSP exam consists of 125 multiple choice questions.
Who is looking for CCSP certification holders?
While all companies have different personnel demands, those looking for holders of this certification will be organizations that are already operating in a cloud computing environment. Those looking to strengthen or expand their cloud security will be most interested in certification holders. The job outlook is solid and is predicted to grow by 22% through 2020 — this being a conservative estimate — and the year-over-year growth rate for online job postings seeking cloud-based skills is 28%.
Cloud+
Cloud+ is closer to being an entry-level cloud computing certification that proves you have the knowledge and skills required for data center jobs. Cloud+ used to be seen as strictly entry-level, but recent changes to the certification (including increased years of experience) places this certification somewhere between entry-level and intermediate. Job titles that prefer Cloud+ certification include cloud engineer, cloud specialist, cloud project manager and cloud computing business analyst.
Cloud+ prerequisites
CompTIA offers some recommendations of prerequisites for this certification exam. First, Cloud+ candidates should have a background in STEM. Being that IT is an established part of the "T" in STEM, this recommendation technically opens up the Cloud+ exam to those in science, engineering and mathematics roles who have an interest in cloud computing. Second, Cloud+ candidates need to have at least two to three years of experience in system administration.
What Cloud+ covers
This certification exam material is divided into five domains of cloud computing knowledge. These domains are:
Configuration and Deployment
Security
Maintenance
Management
Troubleshooting
The Cloud+ exam has a maximum of 90 questions, including performance-based and multiple-choice questions.
Who is looking for Cloud+ certification holders?
Companies looking for Cloud+ certification holders are companies that have their data workload integrated into the cloud. Following the current trend of the majority of enterprise data workloads being in the cloud, more and more companies will find a need for these professionals.
Key takeaways
CCSP and Cloud+ both have the common subject matter of the cloud, but this is where the similarities end. These two certifications essentially certify different things and are meant for professionals at different stages of their careers and with different focuses.
These certifications certify different aspects of cloud computing knowledge. CCSP is focused on cloud computing security which involves applying cloud security best practices to Cloud security architecture, design, service orchestration and operations. In contrast, Cloud+ focuses on cloud infrastructure and validates skills required to maintain and optimize cloud infrastructure services.
These certifications are intended for cloud computing professionals at different stages in their careers. CCSP is intended for professionals with five years of experience, which rests somewhere between the intermediate and expert phases of their career. Cloud+ is intended for professionals with two to three years of experience, which is somewhere between the entry-level and intermediate phases.
Lastly, these certifications are intended for cloud computing professionals with different cloud career paths. CCSP is for those devoted to cloud security, whereas Cloud+ is meant for cloud infrastructure professionals that approach the cloud with an outlook beyond just security (which is one of the domains of Cloud+).