Breaking the entry level slump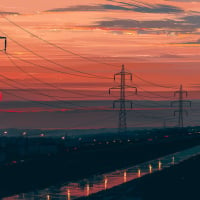 Raya90
CEH
Member
Posts: 21
■■■□□□□□□□
I have a prompting question about entry level IT jobs, and a trend ive been noticing during my first year of working in IT.

First I will give a short back story of myself. I have a degree that is not techincal or in tech. Ive been working in IT for about a little over a year now. First it was more IT procurement and "coordination" but more recently this year, it was straight up desktop support and helpdesk contractor.

Over the past year ive been noticing a trend that a lot of my present and prior colleagues have also been in desktop support and helpdesk for waaay longer than one would be in in order to progress in their careers. Most of my colleagues ages range from early 20s/straight out of college to pushing 40-50 age group. For the older of the group I find it odd that they seem content to stagnate in a lower level IT jobs and not just rise through the ranks to more higher and specialized positions. A lot of them are hard working and very knowledgeable, but yet they just cruise on by in lower grunt work and not strive for more. A lot of them have been in these lower positions for 10-20+ years as well! Theres only so much of being at the mercy of the phone and doing minor break fix tickets that one can tolerate, but to do it for a couldnt fathom doing this for most of my career!

Anyways, recently Ive moved from Fl to NY and its the same thing here as it is there in regards to my work environment being a good mix of younger and older colleagues, but in NY the pay is double or even triple what you can make down south, so I can see why people up north will be more complacent about cruising by at a lower level, but its still depressing to see. 

My goal is to stay at the entry level for another year while getting my CCNA and then the entry level security certs and move up from there. As well as going back to grad school for cybersecurity. I refuse to just settle with a okay salary and sail on by with uninteresting grunt work and tied to the phone with its endless end user incidents.

Has anyone else notice this?

Completed: CEH
Goals: MSCSIA, CISSP, GICSP, GCIP