Free Masters level courses for military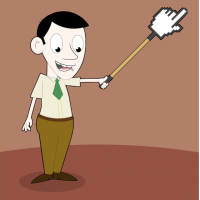 typfromdaco
Member
Posts: 96
■■■□□□□□□□
I copied this from Edowave on degreeinfo.com

The Defense Security Service (DSS), Center for Development of Security
Excellence (CDSE), offers a variety of free online advanced and graduate
level security-related courses to US Government employees and Military
Service Members. The American Council on Education (ACE) college credit
recommendations allow students who complete these CDSE courses to transfer
credit towards completion of a Bachelor's or Master's degree at many
colleges and universities. No fee or tuition is charged for CDSE courses;
however, some courses require students to obtain textbooks. Registration is
now open for Spring Semester online classes that begin on January 5, 2015!

Each course is a semester long and requires a level of effort similar to a
three semester-hour graduate course. This includes reading, research and
writing assignments and participation in online learning activities. The
following courses are available during the Spring Semester (January 5 to
April 24, 2014).

. (ED 201) Writing and Communication Skills for Security Professionals

. (ED 501) Security as an Integral Part of DoD Programs

. (ED 503) Constitutional Law and its Application to DoD Security

. (ED 504) Understanding Adversaries and Threats to the United States
and the DoD

. (ED 505) Budgeting and Financial Management for Security Programs

. (ED 507) Managing a DoD Installation Security Program

. (ED 509) Assessment and Evaluation of DoD Security Programs

. (ED 511) Leadership in DoD Security

. (ED 512) Effective Communication in DoD Security

. (ED 513) Security in the DoD Acquisition Process

. (ED 514) Cybersecurity and Oversight of Information System Security

. (ED 603) Risk Management Project and Advanced Studies (Note: ED 603
has not been reviewed by ACE so does not currently have ACE college credit
recommendations.)

Course descriptions and registration information can be found at:
DSS / CDSE / Education Courses

Students may earn an Education Certificate by completing four courses in an
area of concentration. Information about CDSE Education Certificates is
found at: DSS / CDSE / Education Certificates

An overview of the CDSE Education Program can be found at:
DSS / CDSE / Education

Additional undergraduate and other courses can be found at:
Training"
2015 certification goals: [ X] ICND2