Free good quality OWASP Top 10 Free CBT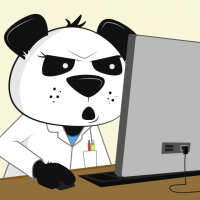 jonwinterburn
Member
Posts: 161
■■■■□□□□□□
Hi all.
I thought I'd share this free resource with you. It's useful for CISSP and SSCP alike. The company sent me an email to my work address, advertising their free course. They do have a paid version where you get some cert for doing it, offline resources, and no ads, but to be honest, I found the free course great (don't care about the "I watched a webcast cert"). I'm in no way affiliated, and there's no sign up required. I just enjoyed the course and want to share it.
OWASP Top 10 Free CBT · Security Compass
It takes just over 2 hours, and you can claim 2 CPEs for it (1 per hour). Having said that, I claimed the 2 CPEs for it toward my SSCP, and ISC2 decided to audit my claim. I simply sent them an email with the information about the course, what I learnt and how it is related to my SSCP and my job.
Anyway, hope it helps someone.
Jon