Drowning in CISSP knowledge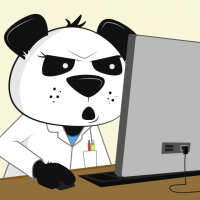 jonwinterburn
Member
Posts: 161
■■■■□□□□□□
So I've been studying CISSP for a couple months now, after passing my SSCP. I work in InfoSec, with 15 year's experience in IT. I'm studying for an hour each morning, lunch time and evening 5 days a week, plus 2-3 hours each weekend. I'm following a system that worked for me with SSCP and previous certs (see below). Yet I feel like I'm drowning, and worry I'll never be ready for the exam. For example, I've worked with networks for 10 years, yet when I took Shon Harris' network questions, I failed them both! And that was after studying the network domain. I got 3 or 4 questions wrong in each set. The stuff I have experience in stays in my head fine (about 65% of all domains), but the remaining 35% just won't stick.

Any tips? There's just SO much knowledge to consume, that by the time I get to the end of a domain, I've forgotten half of the stuff from the previous domains (stuff which I don't use in my job). I'm used to exams testing my technical knowledge and experience, not my ability to memorise a million things, half of which I never use!

Routine:

1. Read CISSP Study Guide (Gibson) cover to cover, making highlights and notes. DONE.
2. Watch CISSP Webcast in a specific domain.
3. Read Eric Conrad's study guide in same domain.
4. Re-read all highlights and notes in Gibson book for same domain.
5. Read the InfoSec Handbook in same domain.
6. Watch CBT Nuggets for same domain.
7. Take Shon Harris quizzes (two of them) in same domain.
8. Repeat process for all 10 domains. TWO DOMAINS DONE SO FAR.

Once all 10 domains have been covered like this, I plan to do the following:
1. Read Eric Conrad's 11th hour cover to cover.
2. Take StudiScope test 1.
3. Re-read all my notes, highlights and bookmarks in all books.
4. Re-read Eric Conrad's 11th hour cover to cover.
5. Re-watch all CBT Nuggets.
6. Take StudiScope test 2.
7. Read up on weak points highlighted in 2nd test.
8. Take StudiScope test 3.
9. Re-read all my notes, and the Combined Notes PDF.
10. Take exam.