Passed CISSP first time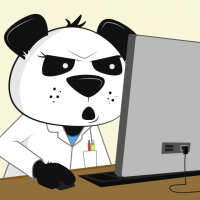 jonwinterburn
Member
Posts: 161
■■■■□□□□□□
Hey all.
So I sat the exam today in London, after 6 months intense study and 2.5 years of on-and-off study.
It was brutal and gruelling, but fair. All questions were clear. I completed the first run through within 3 hours, flagging ones I was unsure of and skipping ones I did not get or didn't like. Then I had a break, some food & water, washed my face and went back in. Now I answered all incomplete questions and then reviewed flagged questions. Once that was done, I had another quick break, had an energy bar and went back in. With 2 hours to go, I went through all 250 questions again. Glad I did! Some questions I'd not flagged, I had obviously wrong. Having those breaks made all the difference. I know conventional wisdom says don't change your first answer, but I did, on about 30 questions. Most of those were because I was sure I was wrong, some I just felt I had the wrong first answer, but couldn't say why.
With 20 minutes to go, I ended it. I was shattered. I felt quite confident I'd passed, but really wasn't sure. I figured at worst, I'd fail with a high score.
People say it's a management exam. I'm a techie with 15 year's experience and none of that was management. So I disagree. Personally, I think it's an analyst's exam - which is exactly what I do. Can you analyse the best approach to security in any given situation? That's what the exam is testing you for.
My study resources were:
Sybex guide - read cover to cover 3 times
Shon Harris AIO - read cover to cover once
Eric Conrad - read cover to cover twice
CBT Nuggets - watched once
Approximately 2,500 test questions (Shon, SkillSet, StudiScope)
Sunflower & Combined Notes
Eric Conrad 11th Hour
About 120 pages of my own notes
YouTube videos
Passed SSCP exam 7 months ago
Out of all that, the resources that I think helped me the most are the ones I had the least faith in, at first. They are:
Shon Harris AIO
Eric Conrad 11th Hour
YouTube videos
StudiScope questions
I really wanted to hate Shon's book. I do hate it! But I have to admit that neither the Sybex guide nor Eric's larger book provided enough depth and understanding.
I read Eric's 11th Hour yesterday, cover to cover. Well worth it, as it helped refresh the concepts. The Sunflower and Combined Notes are OK, but I felt they were distracting. Too many technical factoids. Too much memorisation. I gave up on them, taking on board the wisdom of the others in this forum (thank you do much!), who told me to stop mindless memorisation and instead learn WHY x is better than y.
StudiScope isn't great, but it does prepare you for the exam format. SkillSet is a nicer format, but too easy and too full of errors. NONE of the questions I've seen online came close to the real thing.
I'll post links to the most useful YouTube videos I found later. There's one in particular that helped me finally fully understand IPSec. Without it, I'd have gotten at least 2 questions wrong!
Just want to finish up by saying a HUGE thank you to everyone who helped me on this forum, whether directly or indirectly. Your assistance and advice was priceless. I'll do whatever I can to help other CISSP hopefuls
Jon