The Linux Foundation: Free Linux Sysadmin Tutorials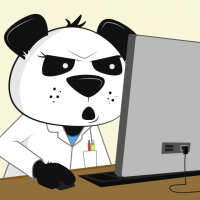 fuz1on
ProEthicalHacker.com
Member
Posts: 961
■■■■□□□□□□
http://go.linuxfoundation.org/sysadmin-tutorial-series
Whether you're looking to prep for the Linux Foundation Certified System Administrator (LFCS) exam or just looking for some bite-sized ebook tutorials to help you get more familiar with Linux, this free tutorial series is for you.
We'll walk you through each topic covered in the LFCS exam, and each ebook includes a short description, instruction on the topic, a tutorial to let you test what you've learned, and an answer key to help you check your work.
This series will teach you:
How to use a text editor at the command line to create and modify files
How to manipulate and manage the filesystem of your Linux machine
How to actually administer a local Linux system including managing users, permissions, backups, and more.
How to secure and protect your Linux machine from viruses, hackers, and other security risks.
And much, much more!
This series is comprised of 24 individual tutorial ebooks, one of which will be emailed to you each week. The series is absolutely free, with no purchase of any Linux Foundation product required (although subscribers to the series will also receive special discounts for our training products!) So what are you waiting for?
timku.com(puter) | ProHacker.Co(nsultant) | ITaaS.Co(nstultant) | ThePenTester.net |
@fuz1on
Transmosis |
http://transmosis.com
| LinkedIn |
https://linkedin.com/in/t1mku
If evil be spoken of you and it be true, correct yourself, if it be a lie, laugh at it. - EpictetusThe only real failure in life is not to be true to the best one knows. - BuddhaIf you are not willing to learn, no one can help you. If you are determined to learn, no one can stop you. - Unknown