2960s switch web interface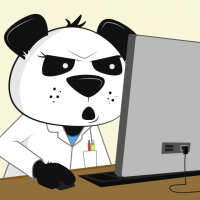 GDaines
Member
Posts: 273
■■■□□□□□□□
Got a new 2960s switch at work which I'm setting up "to show I know what I'm doing", but I'm struggling.
This particular switch has a 10/100 management port which I've configured with an IP address of 10.10.10.1. I've then configured the IP address on my laptop to 10.10.10.2. From this I can browse to
http://10.10.10.1
where I'm prompted for a password (which seems to be the enable secret password). So far so good.
I want to enable better security so I've been trying to follow this document:
Using the Cisco Web Browser User Interface
ip http server
was already enabled. Next it recommends using
ip http authentication aaa
followed by
aaa authentication login default local
. From my understanding this is supposed to use a local (switch) configured username and password, so let's say I set up
username gd password cisco
at the global configuration prompt. Now when I try to access the web interface I'm prompted for a username and password, but nothing I enter works. What am I doing wrong?
I've tried
aaa authentication login default enable
which supposedly uses the 'enable password' password, and
aaa authentication login default none
, both of which I believe ignore any username typed, but neither of these works either.
Am I misunderstanding the instructions or missing something really obvious?