GCFE Self Study resources and tips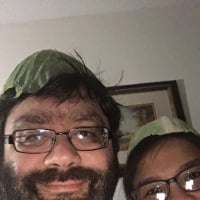 NavyMooseCCNA
CCNA R&S, ITIL, Security+
ZZ9ZZA
Posts: 542
Member
■■■■□□□□□□
Good Evening everyone,
This is my first post here, please be gentle
When I pass my Security+ exam I am planning on going for the GIAC GCFE exam. I've spent a couple of days looking at books for self study. I've learned that GIAC/SANS do not publish books nor do they have recommended books listed.
I've seen several books here and other places. "
Windows Forensics
", "
Digital Forensics with Open Source Tools
", and "
Incident Response & Computer Forensics
". Are there any other books that you can recommend?
One of my concerns; I was a Windows Admin for seven years and have almost no experience with and almost no knowledge of Linux. Do I need to become proficient with Linux to be successful in the more advanced security certifications? I can run a directory listing and get an IP address off a Linux box, and that is about it.
Thank you in advance!
'My dear you are ugly, but tomorrow I shall be sober and you will still be ugly' Winston Churchil