Good technical skill to learn to help get off the desk or desktop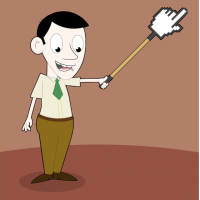 DatabaseHead
Member
Posts: 2,745
■■■■■■■■■■
If you had to pick just one trending technical skill that would help a new IT professional get off the desk / desktop what would you suggest?

Note I've been off the desk for a long time, > 10 years but was curious what the community thought.

I've been away for so long, I'm not sure I would be a good resource for this thread. Just taking a stab at one I would go with small application development. I've seen time and time again when a "tool" was needed and the budget wasn't there for an expensive COTS solution. People who can build these tools really seem to shine. So with that said Java or C# development with the ability to access the data layer would be my suggestion. (This might be unrealistic).

I'm not talking elaborate systems, just down and dirty interfaces that can perform a function.