PASSED 70-461 Querying Microsoft SQL Server 2012/2014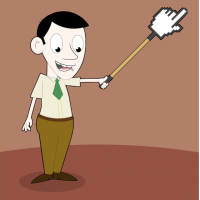 DatabaseHead
Teradata Assc 16, CSM, MS Access 2016, 2019
Member
Posts: 2,584
■■■■■■■■■□
713 out of 1000, 700 the cutoff.
Troubleshooting and Optimizing ~45%
Work with Data ~95%
Modifying Data ~45%
Create Database Objects ~45%
It was tough, I mean the toughest exam I have ever taken, including PMI's ITIL Intermediates etc.....
See my thread if you want to see what I used. It was a mess of stuff.
http://www.techexams.net/forums/sql-server-exams/121158-mcse-business-intelligence-thread.html
CBT NUGGETS, TRANSCENDER EXAM and FLASHCARDS, Training Kit barely. Youtube and Google...... And a lot of support from the community and my friends and family.
I literally have taken this exam 3 times, this being my 3rd over the course of ~2 years. It was a challenge, it was TOUGH! but I finally got through it. Anyone who can pass this beast hats off.
I am so emotional right now it's unfathomable.
First score was ~390 LOL
Second Score ~550
Third (Today) 713 WHEW!