For the life of me I can't do certifications unless I directly work with the tech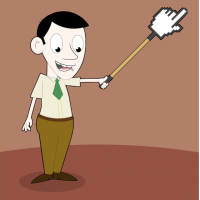 DatabaseHead
Teradata Assc 16, Querying Microsoft SQL Server 2012/2014, CSM
Member
Posts: 2,712
■■■■■■■■■□
For some reason I just can't gain the energy or strength to certify in something I have very little if any knowledge in. I totally get certifying to learn in a structured format, but I just can't do it. In fact I have to be pretty damn good at the technology already before I even attempt to certify in that particular subject.

How do you handle it?

For instance I moved into new environment and have been working with a new database technology, but until I get true hands on for a sustained period of time I just can't get the motivation to start to study. Anyone else run in to this? Getting out ahead of the technology makes a lot of sense, but something internal is saying no.

It's not laziness either, I am always labbing at home with technologies I have extensive experience with.