Refining your role once you get the pay you want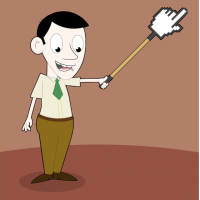 DatabaseHead
Member
Posts: 2,745
■■■■■■■■■■
Strange title, so my apologies.

Just curious how you approach this situation. You work your way up to a certain level, pay, experience etc..... Now you find what you like and what do you don't like and want to do more of what you do like. How do you manage this situation?

Let's say just for the sake of the scenario 50% of your job you like and 50% you don't like. You want to get more 80/20, I think realistically you will at best get a 90/10 split, so 80/20 IMO is about the best you can hope for in most cases.

Do you begin to look for other jobs to change the weighting of the 50/50 to 70/30 or even 80/20? I am older and have defined myself in the space I currently work but want to hone a few more skills to close the gap. While I am learning still and most certainly do not hate my job, it's more 50/50 right now. It's not bad at all, in fact I can stay for a year easy or longer.

Thanks for any feedback...