EJPT course and exam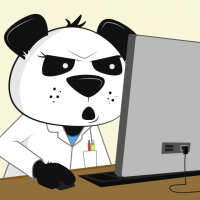 triplea
SSCP, MCP, MCTS, MSDST, Sec+, ITIL-Fv3, CCA, eJPT
UK
Member
Posts: 179
■■■□□□□□□□
Hi,

Im looking for a move into infosec at some point and Im currently working as a system admin with the odd infosec work done as part of our roles eg administering web filtering, firewall rules, endpoints, access controls etc but not a direct role.

I've done the SSCP and the SEC+ but neither are really hands on. This means that you know where to 'look' even though you might not of setup something fully from scratch eg hands on. From a job change I see this as a very weak point.

Now one of the courses that caught my interest was the EJPT ( Elearnsecurity Junior Penetration Tester ). It seems to have a lot of hands on stuff and even the exam is hands on so this could give me a good foundation in blue team ( eg the exam wants you to attack as red team )

I've read a few reviews and everyone seems to get something out of it even if its not a very well known cert. Its coming in at $200 for the course and exam ( you get a discount by $100 if invited rather than $300 ).

Would this be worthwhile and enhance my CV? I looked at the CompTIA CSA+ but this may be better?

Thoughts please?