Passed Security+ exam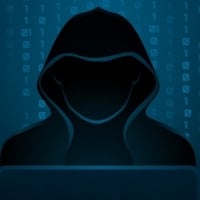 Pseudonymous
Ninja
Member
Posts: 78
■■■□□□□□□□
Just got home from taking the test. This was my first attempt at taking it. I was nervous as hell because I failed the Network+ twice (barely passed it the 3rd time) and I really couldn't afford to take the
Security+ certification training
more than once. I've been studying off and on for about 6 months. I probably could've taken it earlier, but I was nervous about failing so I kept putting it off.
As usual, most of the questions were pretty long. There was 1 simulation that I just didn't understand AT ALL (I can't talk about the details of it because of the NDA). When I say "AT ALL" I mean that I didn't understand what it was asking me to do lol. Luckily though, I was able to pass. Not only pass, but pass which a much higher score than I thought I got.
Resources I used:
Darril Gibson - I used his book, audio files, flash cards, questions... everything I could get my hands on because he's so highly recommended here. He defininitley helped a lot. I'm not a book reader, but it was able to read through most of without daydreaming or staring off.
Professor Messer - I used him for the 70-680, A+, N+, & S+. Although I feel like sometimes he doesn't go into as much detail as he should, it's free and extremely helpful since he follows the objectives in order.
Mike Chappel - I watched his video from Lynda.com. If you have Lynda, I'd recommend using him.
Mike Meyers - I got SUPER lucky and someone pointed out that his video course was $10 on Udemy so yesterday I bought it and spent ALL day watching his videos. With only one day before the exam, I didn't know if he would help, but he did help fill in some of the gaps of things I didn't fully understand.
CertMaster - This is the 3rd time I've bought CertMaster. Honestly... it didn't help for Security+ (or Network+, but it helped a lot for the A+).
My ultimate goal is Penetration Testing and Ethical Hacking, but I'm still working a helpdesk position with little to no actual Security experience so I think I'm going to wait on the CEH and eJPT. I also still can't afford to go to school yet, but I do plan on eventually attending WGU so I think I'm going to start studying for the Linux Essentials certification next since it's on the list of certifications for the Bachelor of Science: Network Operations and Security degree.
Certifications: A+, N+, S+, CCNA: CyberOps, eJPT, ITIL, etc.