Passed CISSP today! - First Attempt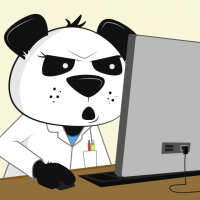 GettingThereSoon
Junior Member
Member
Posts: 19
■■□□□□□□□□
Just come back from the grueling 6 hour exam and scored the Pass. When I saw only a single page came out of the test center printer, I knew I nailed it.

It took me about 3 weeks of full-time prep (lost my IT job last year due to company outsourcing...massive layoff) since the test center near my home only has today slot in Nov-Dec timeframe. Before everyone jumps on my 3 week prep time for CISSP, I must add some details - I passed Security+ on Oct 1, then CSA+ on Oct 29, so I figure I'd better give it a try before my brain starts losing all the knowledge. I also have 20 years of IT experience (non-Security though).

I was getting really nervous last week thinking I was not ready and started looking at what the closest dates available in the same test center and saw couple early Jan slots. I was thinking I'd go for the test today and if I screwed today what I'd need to study for next 4-6 weeks to prep for the next exam.....well I don't need that anymore.

Anyhow, I was feeling pretty good today going through the exam. It took me 260 minutes to finish first pass with 100 minutes left, then 70 minutes to go over the flagged ones, then less than 30 minutes to go over all others (not flagged).

I use 2 books and their practice exams. I like Shon Harris book style better, and its accompany CD practice exams.

1. Shon Harris 7th edition
2. Sybex 7th edition Official Study Guide.