Passed LFCS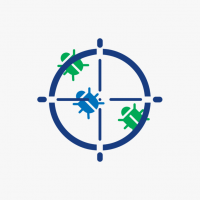 chrisone
Senior Member
Member
Posts: 2,277
■■■■■■■■■□
Got the email this morning that I passed with an 88% score, passing was 74%. This one was difficult and it took me 4 attempts. Luckily you get 1 free retake with each exam purchase. So I only had to buy 1 extra exam attempt/retake as you get 1 exam attempt/retake when you buy the course/exam bundle.
Here is the breakdown. Pass = 74%
First attempt: 37% "yikes! total bomb!"
Second attempt: 65% "ok, saw improvement but still not there. I don't mind buying another exam attempt."
Third attempt: 71% "ah man really?! sigh ok I have one free retake."
Fourth attempt: 88% "saw three new questions, was a little worried but felt confident the pass was there."
I really had to earn this one. Its performance based, no multiple choice, they review your entire configuration when you're done and either you configured what they asked or you didn't.
Really happy I got this one done. Now on to the next one!

Happy New Year!
Certs: CISSP, EnCE, OSCP, CRTP, eCTHPv2, eCPPT, eCIR, LFCS, CEH, SPLK-1002, SC-200, SC-300, AZ-900, AZ-500, VHL:Advanced+
2023 Cert Goals: SC-100, eCPTX