JUST PASSED CYSA+ (763/750) On 2nd Attempt*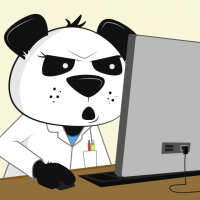 UsualSuspect7
Member
Posts: 97
■■■□□□□□□□
I barely passed, but a win is a win!
I took the CYSA+ on March, 2018 and failed (730/750); So life got in the way and i started to study for the CYSA+ on October 25, 2018 - November 11, 2018.
I spent most of the time, reading the Sybex CSA+ book exam summary and the highlighted/annotated notes i had previously documented; I went over the exam objectives and was able to define and explain the majority of information within the exam objectives. I then spent alot of time taking practice exams:
1) Read CYSA+ Sybex from Cover to Cover.
2) Udemy CYSA+ Practice Exams (11.99)
3) CYSA+ Practice Exam Book from Sybex:
https://www.amazon.com/CompTIA-CySA-Practice-Tests-CS0-001-ebook/dp/B07B1HJBJC
Key Aspects:
1) No Time Issues (3HRs)
2) During simulations (Document on laminated testing paper)
3) The questions/output presented will be a paragraph worth of information; but the question being asked often may be completely indifferent to what was explained.
4) The exam is heavily predicated on Scenarios and has a few Simulations.
Discount:
I purchase a voucher from Comptia Academic you need a .edu email account, but I saved a 140 bucks off my voucher, I paid only $215 for the exam.
www.academic-store.comptia.org
Opinion:
I have found the exam to be very difficult, but much more pragmatic to real life, I work within the industry (3 years) and much of ability to discredit an option was from my experience mostly. Comptia did an excellent job in creating this exam it's for sure real life!
I took the CCNA Cyber Ops and it was more predicated on memorizing terms and frameworks; Despite my failures and barely passing this exam was fun to take and in my opinion better than CCNA Cyber Ops.
NEXT: CCNP R/S!!
CISSP, CCENT, CCNA R/S, CCNA Cyber OPs, Security+, CySA+, PenTest+, Network+, Microsoft AZ-900, InsightVM CA