Salary question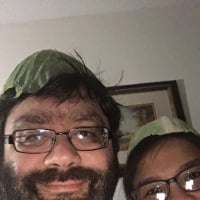 NavyMooseCCNA
CCNA R&S, ITIL, Security+
ZZ9ZZA
Member
Posts: 544
■■■■□□□□□□
I am in my first role in IT Security working as a Cyber Systems Analyst. My main functions are DFARS Assessments, do care and feeding of the UTM including reviewing the log files, and support for our application.


I have my MBA, CCNA R&S, ITIL v3, and Security+. I have been in IT for several years now.


When I was hired I was low balled and paid about 25% below market and I was told that I would get a review in six months. I got my review after thirteen months and I got a 5% raise. My company is less than ten people with lousy medical benefits and a crappy payroll service that makes a mistake at least once a month.


I love what I'm doing and having the freedom to study for certifications and learn new things. The salary is far too low and I need to be getting at least what the market is for someone with only one year of IT Security. I'm needing to have a part time job and my wife's income to pay our bills. 


I am looking for advice on how much longer I should stay and what to tell interviewers as to why I'm looking after making a jump after less than a year and a half.
'My dear you are ugly, but tomorrow I shall be sober and you will still be ugly' Winston Churchil